Fellowship in Cardiovascular Disease
Welcome to Mercy Health – St. Vincent Medical Center's Fellowship in Cardiovascular Disease! Our program began in 2014 and is accredited for 2/2/2 positions by the ACGME. Our mission is to provide a clinically rigorous training program in general cardiology.  Our faculty members provide trainees with the clinical knowledge, procedural skills, clinical judgment, professionalism, and interpersonal skills necessary to become a leader in cardiovascular medicine.  The curriculum will train the fellow in all aspects of acute and chronic cardiovascular diseases in both inpatient and outpatient settings. The Program Director is Syed Sohail Ali, M.D., board certified in Cardiovascular Disease and Interventional Cardiology. Dr. Ali brings leadership, clinical experience and passion to his role in medical education.
Overview
Mercy Health – St. Vincent Medical Center is a tertiary care teaching hospital with a strong accredited Internal Medicine residency program.  Other accredited residencies include Emergency Medicine, Family Medicine, Transitional Year, Podiatric Medicine and Surgery, General Surgery, Orthopedic Surgery, Obstetrics and Gynecology, and Traditional Rotating Internship.
The duration of the Fellowship in Cardiovascular Disease is three years and there will be a total of six accredited positions in the general program emphasizing preparation in academic cardiology. Comprehensive training in all major aspects of clinical cardiology is stressed and there are opportunities for fellows to be involved in clinical research projects.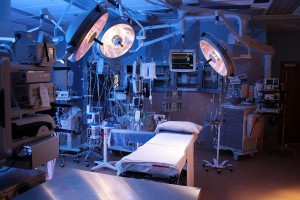 Mercy Health – St. Vincent Medical Center, which has the region's only established Regional Heart and Vascular Center, is the primary teaching facility for the fellows.  The Center offers all necessary facilities for the training including five catheterization labs, two dedicated EP labs, echo and nuclear facilities, and excellent vascular and radiology programs.  Fellows are trained in congenital heart and pregnancy-related disorders through cooperation with the Departments of Pediatrics and Obstetrics/ Gynecology.
All fellows are selected through the NRMP (National Resident Matching Program).
All candidates selected for the Fellowship in Cardiovascular Disease must have completed an accredited three year residency program in Internal Medicine.
Training is conducted in compliance with the Accreditation Council for Graduate Medical Education (ACGME) Program Requirements for Graduate Medical Education in Cardiovascular Disease (Internal Medicine).
Link:  http://www.acgme.org/acgmeweb/Portals/0/PFAssets/2013-PR-FAQ-PIF/141_cardiovascular_disease_int_med_07132013.pdf