Student Rotation
Mercy Health is committed to providing the highest quality clinical experience and to coordinate student schedules to ensure the number of learners on a given service will not negatively affect our patient's experience as well as the richness of the education.
Mercy Health – St. Vincent Medical Center is affiliated with the University of Toledo College of Medicine, Ohio University Heritage College of Medicine, St. George's University  and Northeast Ohio Medical University for MSIII CORE medical student education. We accept our affiliates' medical students for 4th year electives.
Students have reported finding short term housing options on www.airbnb.com and www.rotatingroom.com.  Also, for multiple months, the EDGE 1120 apartments have short term options for medical students.
---
FOR CONTACT AND ROTATION INFORMATION FOR MEDICAL STUDENTS PLEASE CONTACT: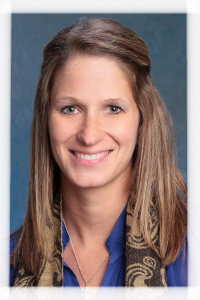 Joann Achter
Medical Student Coordinator
Joann_achter@mercy.com
All 4th year medical students requesting elective rotations for the 2017-2018 Academic Year, please use the link below to complete the application.  Due to the large volume of requests received, please allow approximately 2 weeks for a response to your request.  If your score does not meet the published requirements, or you do not submit any required documentation (OB/GYN and Surgery), your application will not be considered. You will be notified via email if approved for the rotation.
*We will begin scheduling rotations for the 2018-2019 Academic Year Monday, March 5, 2018.  The link to the form below is only for the current Academic Year, and availability is limited. 
2018-2019 Academic Year – Student Rotation Request Form
The current list of elective rotations offered are:
Allergy/Immunology
Bariatrics
Cardiology
Emergency Medicine – Required minimum score of USMLE Step 1 230/COMLEX Part 1 550 and plan to apply to residency program
Family Medicine
General Surgery – First attempt minimum score requirement of COMLEX 580, USMLE Step 1 – 240, only 4-week blocks available, please include any Leadership, Research, and Job experience in the comment section of the application.
Hematology/Oncology
Infectious Disease
Internal Medicine SUB-I
Nephrology
Neurology
OB/GYN – First attempt minimum score requirement of COMLEX 475.  Also, email your COMLEX score report, CV, and Medical School transcript to JoAnn_Achter@mercy.com.
Palliative Care
Pediatric Allergy
Pediatric Cardiology
Pediatric Gastroenterology
Pediatric Hematology/Oncology
Pediatric ICU
Pediatric Inpatient
Pediatric Nephrology
Pediatric Neurology
Pediatric NICU (Neonatal ICU)
Pediatric Primary Care
Pediatric Urology
Physical Medicine and Rehabilitation
Plastic Surgery
Pulmonary
Orthopedic Surgery – First attempt minimum score requirement of COMLEX 600, USMLE Step 1 – 250
---
Mercy Health – St. Vincent Medical Center encourages 4th year medical students who are interested in applying to one of our residency programs to contact us for an elective rotation. If you are from a non-affiliated medical school please complete the rotation request form and also contact Cheryl Black via email. An affiliation agreement with your medical school is required prior to your rotation. Rotations are granted based on availability.
Cheryl Black, MBA, MH, BSN
Regional Director
Academic Affairs/GME Research
Cheryl_black@mercy.com
Thank you for your interest in Mercy Health – St. Vincent Medical Center.