Academic Affairs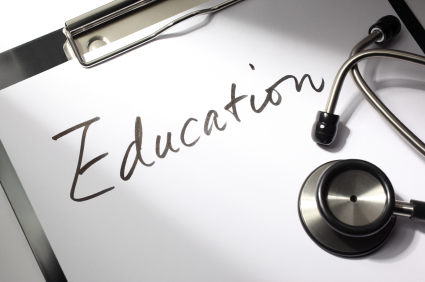 Regional Academic Affairs serves to provide oversight and guidance for all medical education programs at Mercy Health – St. Vincent Medical Center. We have a Director of Faculty Development and Educational Metrics, who is focused on developing program offerings designed to enhance the teaching skills of our faculty and senior residents. We support resident research and scholarly activity with a full-time Academic Research Coordinator, Library staff and a contracted Biostatistician.  We are committed to excellence and believe in training and graduating competent, compassionate, highly skilled physicians. If you are looking for a personalized, innovative, high quality educational environment where you can become an excellent physician AND make a difference, then Mercy Health – St. Vincent Medical Center is your Residency destination!
Mission
To train and graduate competent, compassionate, high quality physicians, while improving the health status of the communities we serve.
Vision
Mercy will be recognized for excellence in medical education, for all learners, through its affiliations with educational partners and its commitment to quality, safety, research and innovation.
Commitment To Excellence
• Matching our program size to clinical resources in order to support excellent training and clinical experiences for our learners
• Maintaining fiscal responsibility to ensure institutional and program viability and durability
• Creating opportunities for professionals in the community to enhance the educational experiences of our learners by participating in the academic process
• Recruiting excellent learners whose talent, ambition, hard work and compassion, strengthens the overall mission and vision of Mercy as a major academic organization
As part of its commitment to excellence in graduate medical education, Mercy Health is recognized for:
• Improving the health of the community we serve
• Fostering a corporate and institutional environment that is encouraging and conducive to learning, patient safety and quality care
• A strong commitment to allopathic, osteopathic, and podiatric disciplines
• Encouraging use of innovative methodologies and research in education and patient care
• Achieving and maintaining continued accreditation for all programs as well as the institution
• Striving to match its training programs to current and anticipated physician needs, and recruiting our resident and fellow graduates to join the medical staff of Mercy Health