Student Rotation
Mercy St. Vincent Medical Center is affiliated with the University of Toledo College of Medicine, Ohio University Heritage College of Medicine, St. George's University and Northeast Ohio Medical University for medical student education. We accept our affiliates MSIII for CORE rotations as well as MSIV for electives.
Mercy is committed to provide the highest quality clinical experience and coordinates student schedules to ensure the number of learners on a given service will not negatively affect the richness of the education.
Mercy may be unable to accept medical students outside our four major affiliates. If you are a non-affiliated medical student with a special circumstance, please contact:
Cheryl Black, MH, BSN, RN
Regional Director
Academic Affairs/GME Research
Cheryl_black@mercy.com
St. George's University and NEOMED MSIV Students submit your rotation requests to: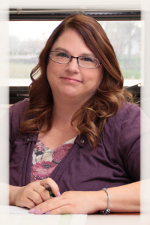 Rebecca Coale
Med Student Coordinator
Medical Student Rotations
rebecca_coale@mercy.com
Osteopathic Medical Students submit your requests for initial screening to:
Bonnie Hay, MSEd
CORE Adminsitrator
OU-HCOM
hay@ohio.edu
Please include "Medical Student rotation request" in the subject line. You will receive an email response within 2-3 weeks with availability and required documentation.
Thank you for your interest in Mercy St. Vincent Medical Center.