Podiatry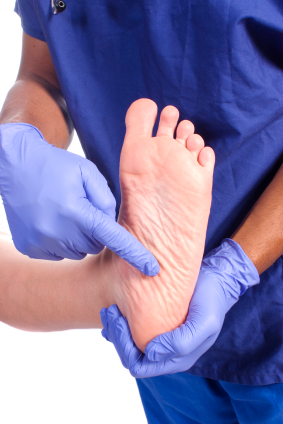 Welcome to the Podiatric Medicine and Surgery Residency program at Mercy Health – St. Vincent Medical Center. The program was fully approved with a six-year accreditation cycle by the Council on Podiatric Medical Education in 2012 as a PMSR program with added Reconstructive Rearfoot/ankle credential. We accept 3 new residents each year. Our mission is to produce a well-rounded podiatric physician and surgeon who will work effectively as a member of an interdisciplinary team, help raise the stature of the profession, and have the desire to teach others both within and outside the podiatric profession.
Program Highlights
A faculty of over 28 attending physicians and surgeons provides each resident with a rich and diversified clinical experience.
Residents have surgical privileges at 7 metro-area hospitals and surgery centers.
Residents staff both Podiatry and Wound Care clinics multiple times per week.
Residents from our program have been selected as finalists in the Gerard Yu Scientific Paper Competition for the past three years. Finalists have presented their papers at the APMA Region IV Scientific Seminar in Columbus, Ohio.
Program History
Program founded in 1978 at Riverside Mercy Hospital, Toledo, Ohio.
Program transferred to Mercy St. Vincent Medical Center in 2001.
Transition from PM&S-24 to PM&S-36 in 2004.
Transition from PM&S-36 to PMSR w/ RRA in 2012.