Osteopathic General Surgery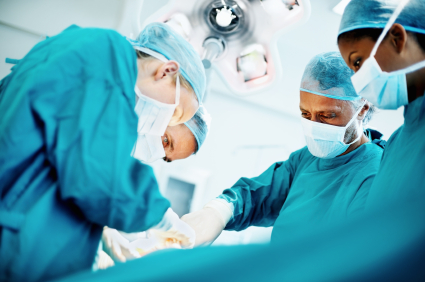 Welcome to the Mercy St. Vincent Medical Center Osteopathic General Surgery Residency program. The Program Director is Constance P. Cashen, DO, FACOS. This is a 5 year program fully accredited by the AOA. We are currently approved to accept 3 new residents per year. Our mission is to provide broad exposure to general surgery cases with strong specialty rotations provided in vascular, pediatric, trauma, cardiothoracic surgery, minimally invasive/robotic surgery and bariatric surgery.
Mercy St. Vincent Medical Center is a Level I Trauma/Tertiary Care Center with 2500 trauma visits annually. Mercy St. Charles Hospital is a community hospital in the Mercy system that provides a broad exposure to routine general surgery cases.
The residency is cosponsored by the Ohio University Heritage College of Osteopathic Medicine. The program is based on the Model Curriculum of the American College of Osteopathic Surgeons, and utilizes the Surgical CORE (SCORE) curriculum of the American College of Surgeons for didactics. Laparascopic simulation, live model surgery labs, robotics training and a broad exposure to endoscopy are incorporated into the program. Out rotations are available during the OGME4 year to address specific resident interests.
Our commitment is that the graduating resident is ready for immediate entry into active clinical practice and/or fellowship training.